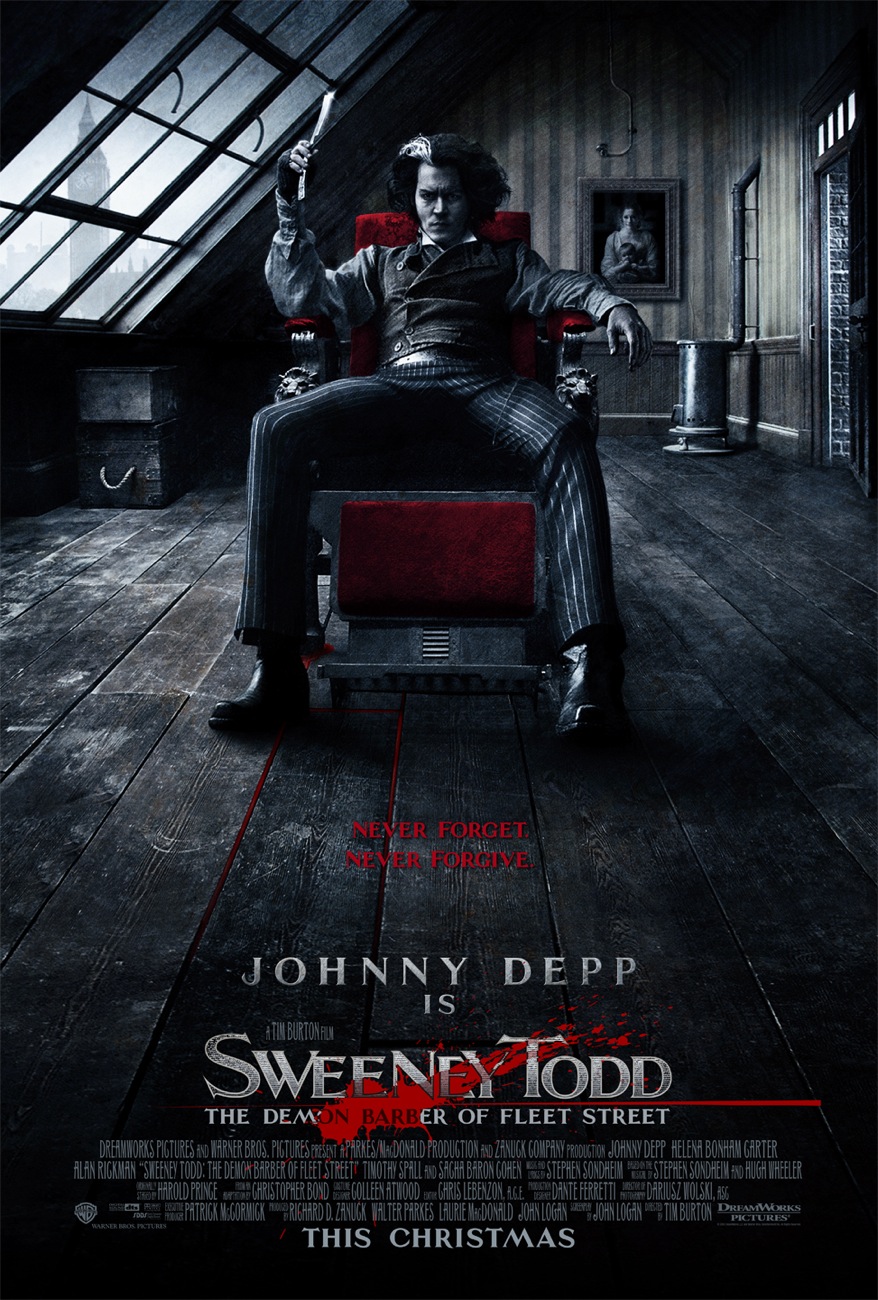 Johnny Depp is BACK
with yet another collaboration with the wicked Tim Burton ( the creator of Edward Scissorhand , Sleepy Hollow, Corpse Bride). The title of the movie is
Sweeney Todd: The Demon Barber of Fleet Street.
I screamed like a typical fan-girl when I saw the trailer in youtube. The movie looks good (and GRUESOME!) and not to mention some casts from Harry Potter are in it to. You may recognize Alan Rickman (slimy..greasy Snape), and Helen Bonham Carter ( the evil Bellatrix). All these make this movie a must watch movie before the end of 2007. I'm sooooo gonna watch this as soon as it premiers here.
Top 5 reasons to go and watch Sweeney Todd:
5- Amazing storyline with great casts
4- Great soundtracts and graphics
3-Johnny Depp
2-Johnny Depp
1-Johnny Depp
Did I mention that Johnny Depp is the star of the movie?! Hehe..
Check out the official website for more info..plus cool downloads. http://www.sweeneytoddmovie.com/
Share with me your thoughts about the movie =)
My wallpaper *swoon*